Fuel up for your visit to Hatley Park with healthy food, beverages and snacks at the Habitat Café.
Habitat Café is committed to being socially responsible and building awareness about the power of eating locally. Habitat incorporates ingredients and products grown in BC into seasonal menus that are globally inspired.
Location and Hours
Habitat Café
The Habitat Café is open Monday to Friday from 7:30 a.m. to 3:00 p.m. (hot line closes 30 minutes prior to closing).
Please note, Habitat Café is closed on statutory holidays. Hours are subject to change.
Find the Habitat Café on the second floor of the Grant building. See the campus map.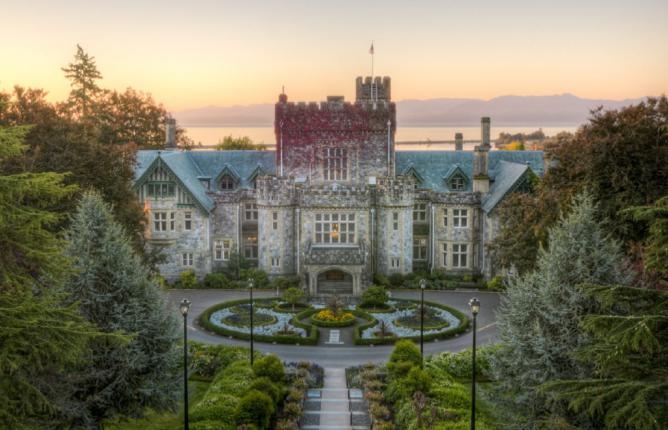 Work up an appetite
Explore the Italian, Japanese and rose gardens at Hatley Park
Walk the gardens